A 5-Step Guide on Affiliate Marketing
Affiliate marketing is one of the cheapest yet easiest approaches to earning money online. Many brands source their products through affiliate programs.
When marketing online, you must ensure that the products you are talking about are of huge interest among people. Therefore, it won't be wrong to do a little survey of the products and their demand. 
On the whole, affiliate marketing is not just about marketing goods and getting your commission. It is a great opportunity to establish your own website where you can publish your content.
Here is a step-by-step affiliate marketing training guide.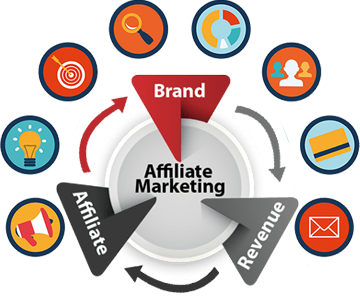 Strategize Your Marketing Plan
Working with an affiliate company lets you opt for a free membership or a plan with monthly charges, and the premium membership offers more benefits along with a stronger association to the marketing firm. However, if you are just testing out things for how they work, going for a free plan that offers a week of support and ability to look for tools to successfully run your website.
Opt for Your Area of Interest
Before you start your journey as an affiliate marketer, it is important to take your time and choose your niche wisely. When your work in affiliate marketing, you spend most of the time doing research on what you are going to write about. Therefore, it should be something you are passionate about so ultimately you can enjoy working on it. It should also be something popular just so you can gain a lot of online traffic to get you more clicks.
Create a Website
Creating your website is the most important part of affiliate marketing training programs because affiliate companies offer great tools to set up your website. Though they hold some generic quality, you can still customize it through HTML code.
Choose Your Affiliate Program
Once you are done with choosing your niche and creating a website, choose the best affiliate program to advertise on your website. It can be hard to run an affiliate marketing site when you are not equipped with a monetization plan. You don't have to hesitate with that because there will be hundreds and thousands of products reviewed on your site so there should be something you like.
Write Killer Content
This is certainly the most important step on which you have to work hard. To grow your audience and validate your online presence, load your website with engaging and informative content for your audience.
Once you have chosen the niche of your interest, creating content won't be wrath for you.
The affiliate marketing efforts are repetitive where you need to continually create, innovate, promote, and sell goods and services to make money. Our affiliate marketing course will give you a wider perspective to think and work on in order to generate money through this amazing and cheap way.