Scope of Video Games Development Course in Pakistan: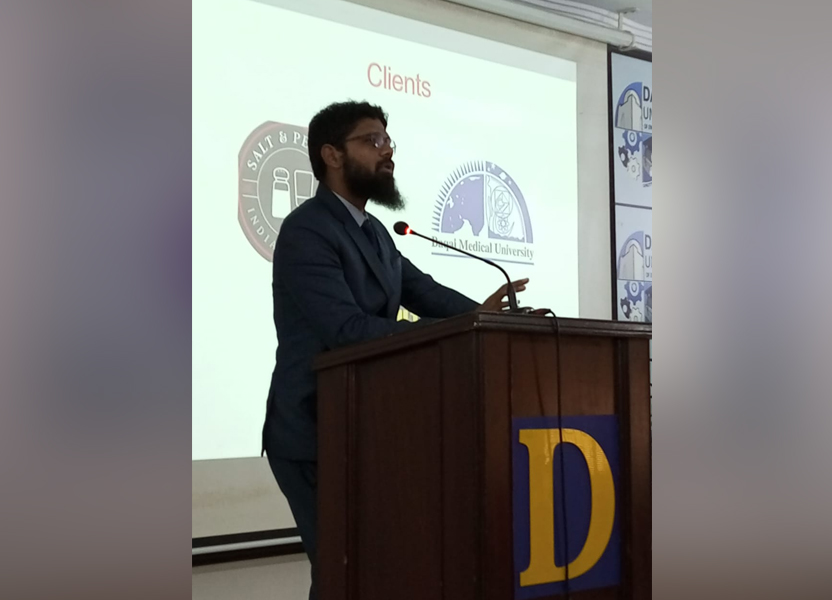 Playing video games is one of the most popular pastimes around, but have you ever considered creating them. Just look at the perspective of making one yourself. The games industry is very vast with many different routes available for people with the technical skills. In recent years, it proved to be one of the ideal professions for those who want to build a career and have a passion for games. But you can't do it, without proper training. That's why computer educator is offering video game development courses.
Invest in yourself and join a game development course in Pakistan
This could be the best investment you do for yourself. This course draws on and teaches many different skills and technologies. You learn to create your games. The gaming world is so vast, it is a medium where anything is possible, and they range from simple to complex.
The medium can be different, but every game holds its place in the market. So, your main focus should be on how to create a video game, but for that to happen, you need proper training that can receive from us.  Whether you want to create a mobile app game or develop a virtual universe, a game development course after the 12th can be a good place to start. It is going to stay with you and can help you reach the top of your career. You use the important information you learn in this course anytime you want. Video game development courses not only bring astonishing opportunities, but also enhance your skills and make your profession. You can vividly see the difference once you are done with this course.   
What will you learn from this course?
In this course, you will learn everything about gaming development in presence of professional teachers. After this course, you will be able to look at the design specifications of a video game, write code to turn the concepts into a playable game, program the game's terrain, program artificial intelligence for non-player characters within the game, and more. By having a grasp on the ideas, drawings, and rules you will be able to turn them into a playable game with visuals and sound through writing code. If you are a creative enough and have a passion to create games then it is a good opportunity for you to prove yourself. 
You can learn the art of creating video games at your ease by spending only a few bucks allows you to develop games. In this course, you will be able to learn the new strategies and skills to create video games. With the rapid increase in the advancement of the games among youth, the need for gaming developers is increasing. 
Why choose Computer Educator ?
Nowadays, when the gaming industry is earning most, learning a gaming development course must be the best decision you will ever make. By learning this course you will learn about the game development tools. It is the only way with which you can develop the game to fulfill its purpose.
We offer our learners the chance to develop skills and explore their interests in the industry. So, if you're not sure whether this is something you want to pursue as a profession, you can take a course and find out. As you learn about game development, you'll also acquire skills that are useful across many industries such as Programming and coding skills are central to game development. But you can also utilize these skills in so many other professions. Moreover, you'll also learn about self-motivation, details, and organization, as well as logic for games and their development.
game development course for beginners:
Game development is such a diverse field that's why we offer a range of learning opportunities across several areas. If you're a total beginner, you might want to check out how to start your career in game development. If that's the case, enroll yourself in a game development course for beginners and see yourself. You will learn about the skills needed and what the industry expects from budding game developers. After completing the course, you'd be able to develop games professionally. You'd have a grasp of all the skills and tools needed in the creation of the game. 
Our gaming development course with certificates is going to help you learn demand skills in the particular field. In a matter of time, you will reach the top of the ladder of success in the gaming industry. We have a team of professionals and experts who help you learn what you need to develop games successfully. This course covers all the aspects you need to master in developing video games. In Pakistan, the only computer educator is offering this course with an efficient success rate for our students. After completing this course, you'd be able to get to know about your skills and creative side. As a prestige institution, it is our goal to give skill-based training that can help the student and professionals establish a career. We take immense pride in telling you that in our quality training programs, we have produced highly valued professionals in Pakistan. It has been an honor of helping produce treasure for our country.
Magnify Your Skills
The video game development course is an extraordinary opportunity for those who seek to learn about developing games. You can learn a lot and can magnify your skills and start a career. Our training methodology includes lectures, presentations, and assignments. These courses are for a short duration, you can save a lot of your time and money. You don't have to go through irreverent information because we will provide you with the exact and correct information about your course. We'll help you magnify your skills and will teach you about all gaming tools and techniques.
So what are you waiting for, if you think you have skills and interest in creating video games, then you are at the right place This course is going to help you explore your limits. If you want to develop the game, then come and visit us now.