SOCIAL MEDIA MARKETING COURSE
Introduction

Computer educators are the straightforward response to your question of where to get computer classes close to me. This is due to the teachings we will impart together with crucial data regarding computers and software. The majority of online computer courses will cover these topics.

Information exchange takes place online. Therefore, the primary channel through which these courses operate is the internet. The courses given here are comparable to those found in colleges and universities. It will all be done virtually, which is the difference.
Being able to effectively use social media to reach a big audience and market a company, product, or service has made it an increasingly desirable career choice for many. Social media marketing has a broad and constantly developing use.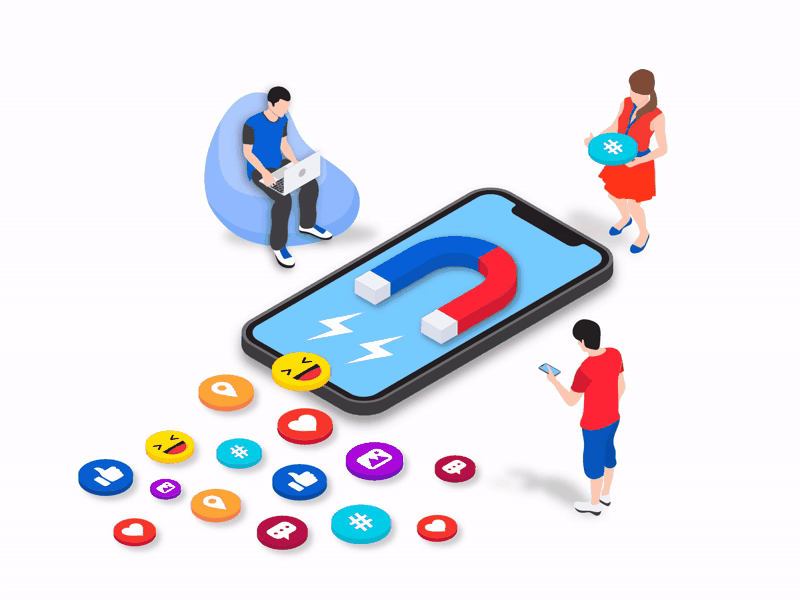 Social Media Courses

A comprehensive course on social media marketing that teaches you all you need to know to create a winning social media plan. You'll discover how to use social and digital technologies to boost brand awareness, draw in new clients and partners, and forge deep connections. This includes developing compelling content, broadening your reach, and calculating ROI.
The practice of producing and promoting content on social media sites in order to further branding and marketing objectives is known as social media marketing. Producing and distributing text-based content, visual material, video content and other types of media is necessary to interact with potential clients and develop relationships with them. 
For people who are creative, imaginative, and who want to learn about the newest trends and developments in marketing, social media marketing is a fantastic career choice.
Online Computer Courses
Students must participate in some of the courses' online lectures and classes. Then there are certain courses that require their pupils to read through specific works of literature associated with the topic or lesson. In several of our courses, we require that students adhere to rigid schedules when it comes to studying. Additionally, there are some courses that allow you to learn at your own pace.
Anyone who wants to pursue self-paced learning of a particular subject can benefit from taking online computer courses. As a cutting-edge computer institute, we provide all of our courses online to anyone who wants to learn more about a particular topic. The users of these courses enjoy the freedom of self-study, but there is a completion date. People need to recognize that studying new subjects cannot be done slowly.
Social Media Marketing

The reach of is extensive and constantly growing. Businesses may efficiently reach a broad audience and engage with them by utilizing the numerous social media channels that are accessible. They may provide content that connects with their target audience and fosters relationships while getting insightful knowledge about their preferences and behavior.  
Social Media Marketing Experts
In order to boost brand recognition, enhance marketing initiatives, and boost sales, they are in charge of creating, implementing, and coordinating the company's social media strategy. They design strategies to engage with customers, manage user-generated material, build content for various social media platforms, evaluate the effectiveness of campaigns, and keep up with market trends. They are also in charge of compiling reports and delivering results to key stakeholders in the business.
Social Media Marketing Professionals
The development and execution of plans for businesses to market their brands, goods, and services online is the responsibility of social media marketing executives. To connect with their target consumers, they make use of a range of platforms, including Face book, Twitter, Instagram, and YouTube. To increase exposure and engagement, they develop content and campaigns, keep an eye on consumer feedback, examine metrics and trends, and stay current with cutting-edge technology. Excellent communication skills are a requirement for this position, as well as creativity and strategic thinking.

Strategist for Social Media
These strategists are in charge of creating and putting into action plans that will improve a company's or brand's visibility on social media platforms. This can involve managing campaigns, gathering information from the market, and producing content.
You need strong communication and presentation skills, a working knowledge of trends and analytics, and an understanding of industry best practices to be a successful social media strategist. The most recent marketing strategies and technologies must also be kept up to date.
Social Media Marketing Expert
Social media marketing experts are in charge of planning, carrying out, and reviewing paid social media initiatives for a business. To get a desired result, they must have a full understanding of the many social media sites, their audiences, and the best ways to target them. The expert will produce pertinent and engaging images, compose innovative and persuasive ad language, and track and analyze performance. In order to remain competitive, they must also keep up with the most recent trends in the market and know how to use the best-paid social media ads.
What do you need to succeed in social media marketing?
Material Strategy: To be effective in social media marketing, a person must have a solid grasp of how to produce material that appeals to their target audience. They must be able to create an effective content strategy that takes into account the wants and preferences of their target market. They must be able to pinpoint the kind of material that will grab the interest of their target market and make sure that it is consistent with the mission and vision of their company.

2. Influencer marketing: In order to connect with their target audience, social media marketers must be able to use influencers. To do this, you must comprehend how to locate the appropriate influencers, design powerful marketing campaigns, and cultivate connections with them. Deep knowledge of the influencer's audience and the capacity to design campaigns that will appeal to them are necessary for successful influencer marketing.

3. Graphic Design: Social media marketers need to be able to provide eye-catching visuals for their campaigns. This entails having a thorough understanding of visual design principles like color theory, composition, and typography. They must also be able to provide visually appealing content that appeals to their target market and is consistent with their brand.
Conclusion
A wonderful job choice for those who want to keep on top of trends is social media marketing, a constantly changing industry. In comparison to other positions in industries, social media marketers earn a respectable wage. A high level of technical, analytical, and interpersonal abilities are necessary for this dynamic and creative industry. You can start a successful career in social media marketing provided you have the necessary credentials and knowledge.